Real Madrid manager Zinedine Zidane has heaped praise on the qualities of midfielder Paul Pogba and suggested that the Manchester United midfielder would be welcome to join the club in the future. The France international recently revealed his dream of plying his trade for the European champions and reports have since constantly linked him with the Bernabeu giants.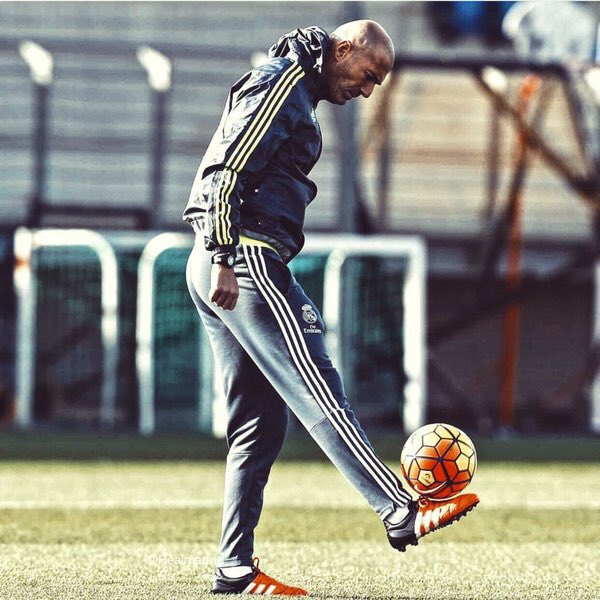 In a report covered by BBC Sport, Zidane said that he is an admirer of the Frenchman's abilities, given he is strong with both the offensive and defensive sides of his game. He added that he cannot comment on the speculation regarding the midfielder's future but would welcome the chance to sign him in the future.
"I know him personally. He brings so much and there are few players who bring as much as he does. He's a midfielder who knows how to defend and how to attack," said Zidane, who re-joinedReal Madrid less than 10 months after parting ways. "But he is not my player, he is at Manchester. He has always said that, after Manchester, Madrid has always interested him. So when his experience at Manchester ends, why not come here to Madrid?"
Pogba currently has more than two years remaining on his current deal with the Mancunian giants but the club have the option of an extension clause to prolong his stay for another 12 months. Still, there remain concerns regarding the Frenchman's future with him being reluctant to commit to a new long-term contract.
According to AS, the former Juventus man is understood to have already snubbed a contract offer from the Red Devils, and it is suggested that he won't sign the extension unless he is offered the hefty £500,000-a-week package Alexis Sanchez is currently on. Manchester United remain reluctant to consider such terms which have stalled the discussions.