Barcelona star Luis Suarez has said that he is open to the prospect of Lautaro Martinez making the move to the Camp Nou this summer. The Argentine has already netted 16 goals in his second season with Inter Milan and reports have claimed that the Blaugrana are looking to trigger the £96m release clause on his contract.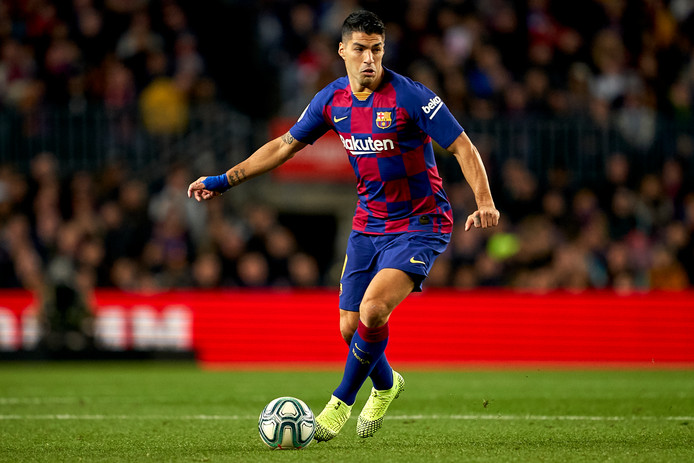 Speaking to RAC1, Suarez acknowledged that Martinez is a very talented striker, having adapted to the demands of Italian football. He added that the Argentine can't make the decision to join the Blaugrana but he would personally prefer the club to sign a young striker, who can succeed him in the long-term.
"Lautaro is very talented. He is a player who in his second year in Italy is playing at a great level. But the players do not make decisions; I have been saying for two years that it would be good to bring in a young striker so he can start adapting and learn for when I leave," he told the radio station when asked about Martinez.
Suarez has been out of action for the Blaugrana since early January after picking up a serious knee injury. He has undergone a surgery to rectify the problem but it seems unlikely that he could make a comeback until the final weeks of the season. As a result, the Catalan giants have definitely been hampered in the attacking department, particularly with Ousmane Dembele sidelined for the rest of the season with a long-term hamstring concern.
Barcelona recently succumbed to a 2-0 defeat to Real Madrid in the El Clasico. With the result, they have dropped one point behind Los Blancos at the top of the league standings but they still have the chance to reclaim the top spot with 12 more games before the La Liga season concludes.